Lemon Ricotta Pancakes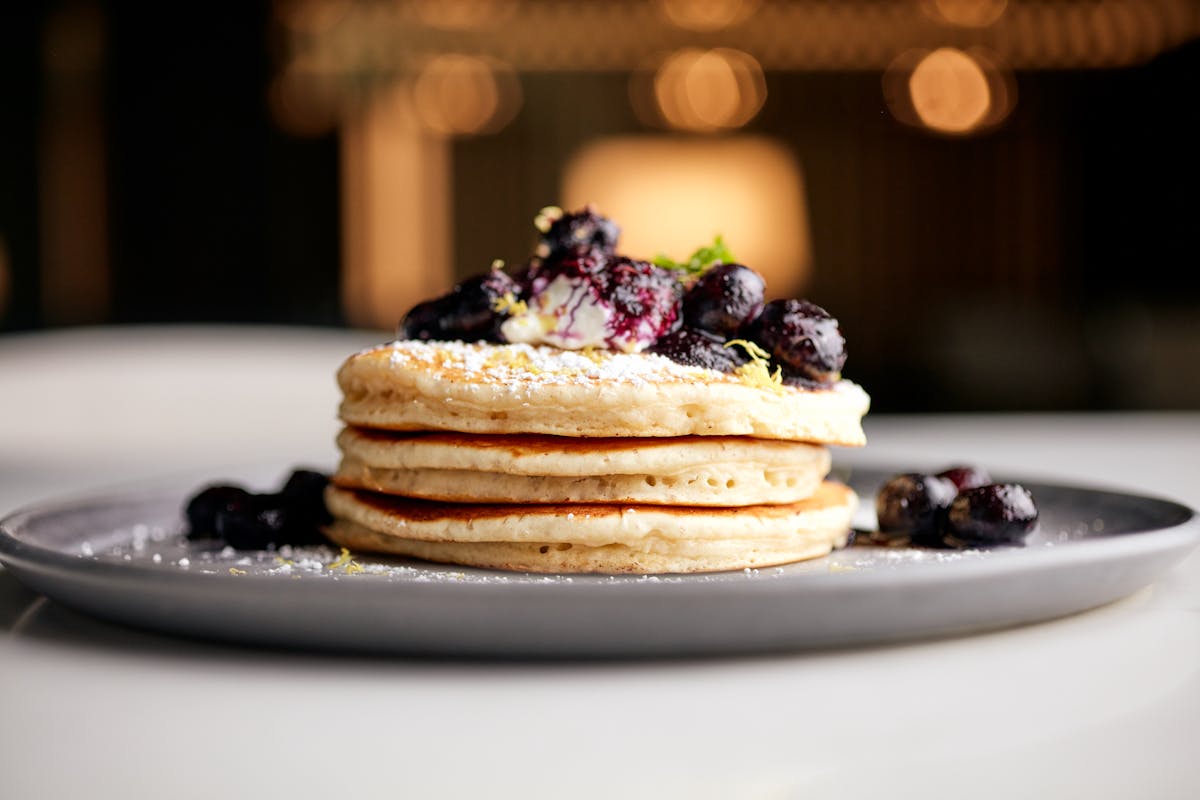 With this irresistibly simple recipe, you don't have to wait for the weekend to enjoy pancakes. Whip up this batter and use a non-stick electric griddle. It will keep heat even and make for perfectly fluffy pancakes.

INGREDIENTS
1 cup buttermilk
1 tsp baking soda
½ cup ricotta cheese
1 tbsp vegetable oil
1 lemon (zest and juice)
2 tbsp melted butter
1 tbsp sugar
1 egg
¼ tsp vanilla extract
1 ¼ cup self rising or AP flour
PREPARATION
Mix together the milk, oil, lemon, ricotta, egg, vanilla, and baking soda.
Mix flour and sugar.
Whisk the wet ingredients into the dry ingredients.
Allow the batter to rest for five minutes.
This recipe makes four medium sized pancakes, so pour ¼ of the batter at a time on to griddle or pan.
Two or three minutes per side will yield the fluffiest pancakes.
Enjoy!